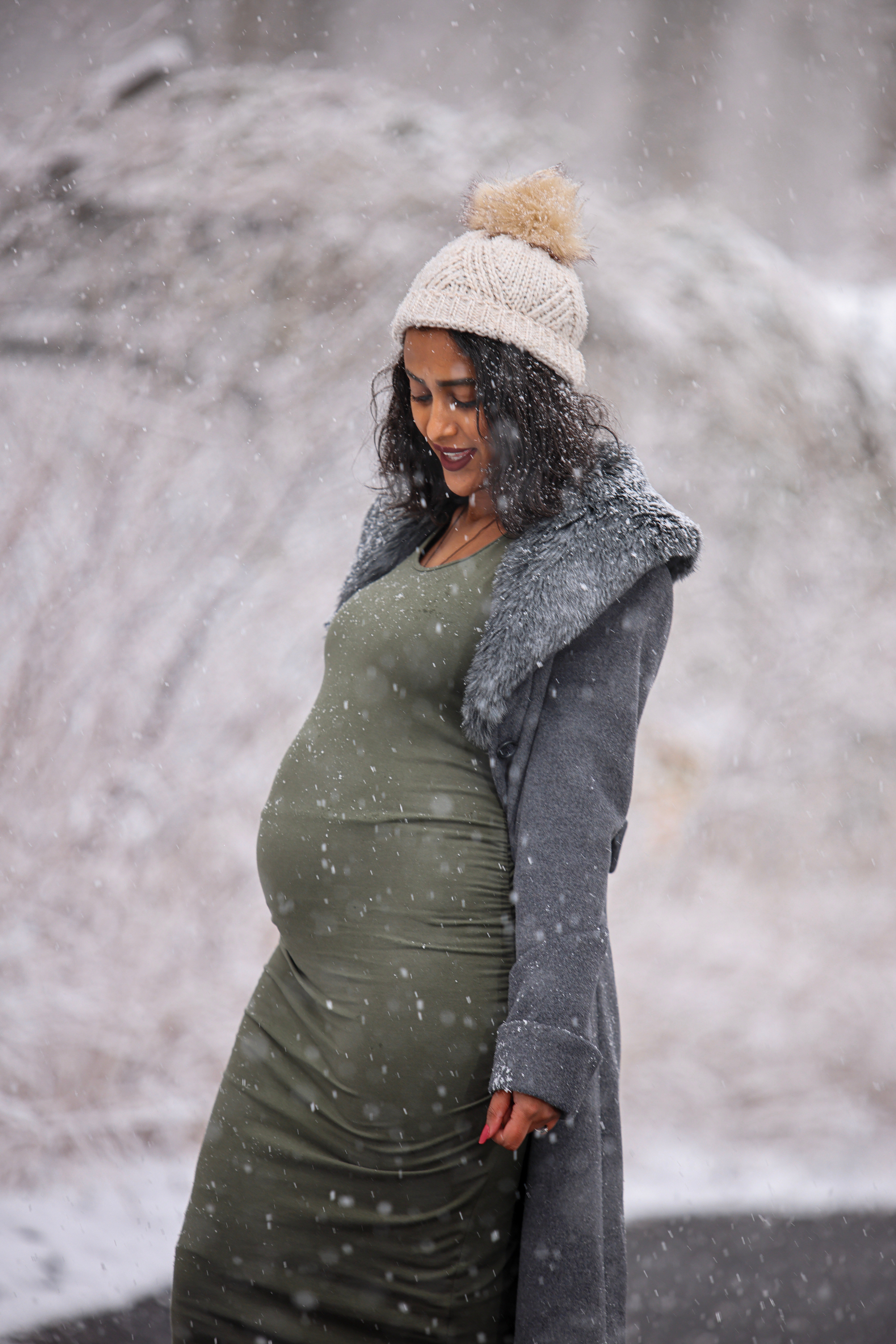 What if during this holiday season, the best thing you might do for mental health is giving yourself permission to take a break?
The long cluster of winter holidays came about to try and help us all get through the darker, colder, scarcer months in days of old. Funny now that many of these celebrations have become for a stormy and stressful time for some. They're about community, but the stress of having to show up while in postpartum can feel like too much.
Tis the season for family stress
Postpartum parents might feel a particular weight on their shoulders coming into the holiday season. You're healing, not sleeping as much, trying to figure out feeding rhythms and diaper changes already. Now add gift shopping and the hoard of eggnog soaked relatives asking if your newborn is sleeping through the night yet while stuffing your toddler full of bon-bons.
On top of that, it can feel like it's essential to fill what might be your new baby's first holiday season to the brim with memory making. However, chances are that these times spent with your kiddos will be memorable without much stress-making necessary. No need to go big on this year's celebrations, necessarily.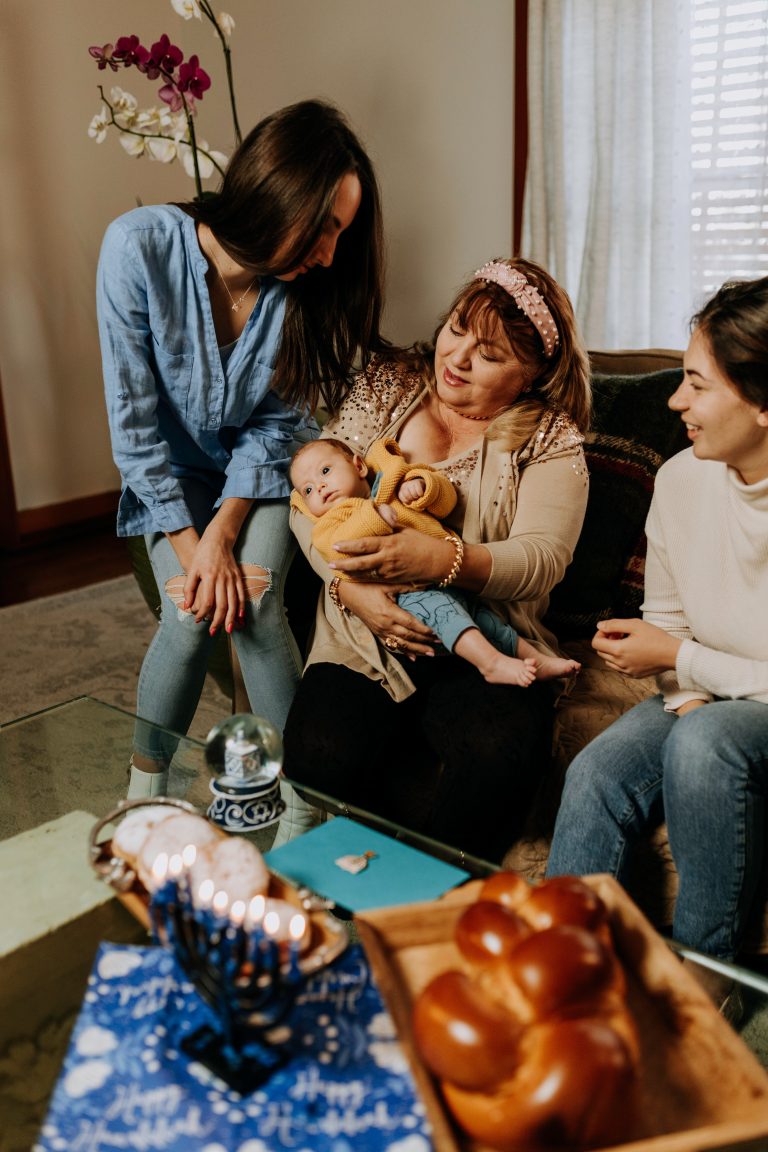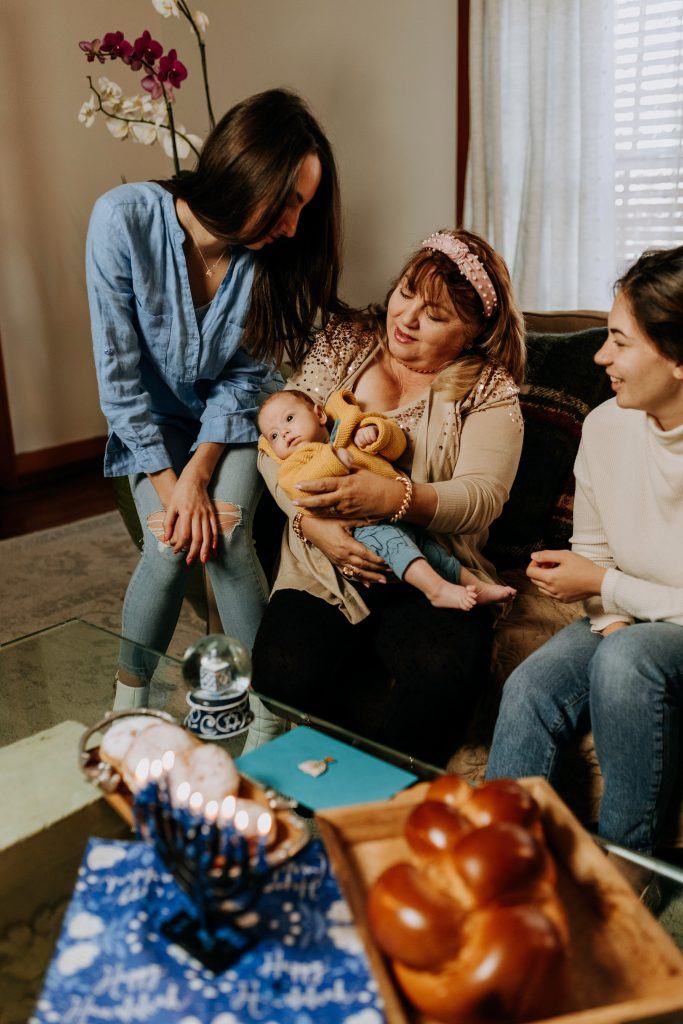 Rest ye, merry mums
On that note, can you ask to sit out some or most or even all of the planning around the holiday as a new mum while being able to enjoy the festivities? Maybe you were Lead Elf in years gone by, but it's okay to sit back and just soak in what your community is offering around you this year if you can.
Check in with yourself about whether or not the extra holiday stress is worth it. At what point is the merrymaking not fun anymore? Not wanting to go all out for this holiday doesn't mean you'll never celebrate again, it just means you might need to take it easy this year.
If you feel like you might be in for feeling overwhelmed, try and have some conversations in advance with loved ones about your plans to take more rest and care of yourself and baby. A head's up could be a good plan so you can best implement the steps below.
MUTU's tips for managing postpartum stress during the holiday season:
Work in quiet, alone time into group gatherings. You can take this time to be with baby away from the crowd or time just spent alone. No one has to be present and engaged in every moment of the festivities. So go ahead and take a walk! Or a nap!
Practice the phrase, "Thank you for that advice, but we're thinking of trying/sticking to something different." This can come in handy for those moments when you're cornered at the appetizer table in the middle of a debate about cry-it-out, bottle feeding, losing the baby fat through cigarettes and grapefruit like grandma did, etc.
Talk to your partner about when to draw the line if things get to be too much. This could be a code word for leaving a party. Or talks for how to put off the big celebration till next year in favor of something more laid back this time around. It might also be asking them to step in a bit more through these coming weeks, especially if you are dealing with a lot of difficult feelings around the holidays (as many do) and need to consider your mental health.
If you need to sit something out, as hard as it might be, it might be best to not go. That's easier said than done, we know, but it's okay to prioritize postpartum rest even during the holidays.
For some families, especially when there is a very new baby involved, having every auntie and cousin and in-law pass your baby around like a game of hot potato can bring more stress than cheer. Babies under a year old are easily overstimulated when passed around, but often comforted a great deal when calmly held. Let yourself set some boundaries over overstimulating cuddles.
If you feel like you can, you could even ask to step back from some responsibilities to rest and just focus on taking care of your new baby and yourself through the holiday happenings. There's nothing wrong with that.
A long December
Not always easy to pull these things off. Sometimes the best thing you can do is know that this busy season will pass.
Hope you get some rest, joy, and care this holiday season.