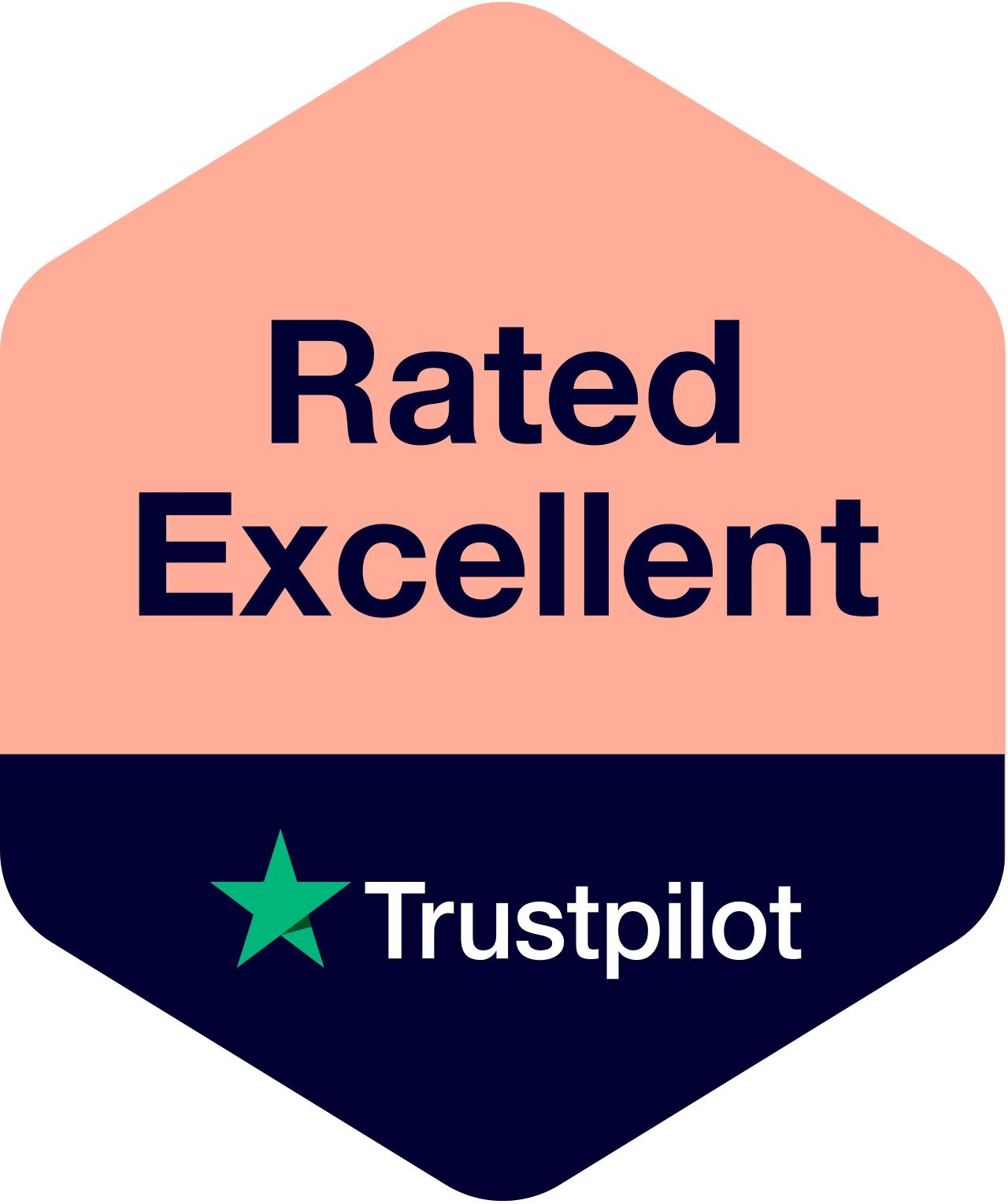 You're searching for answers to your postpartum symptoms and you've come across MUTU System. But Does MUTU System work?
We've been helping women to rediscover and feel good in their bodies for over 10 years. MUTU was the first online postpartum program and is still the only globally medically recommended program. As a mother myself that has worked through my own postpartum recovery, I've seen and felt the results but don't take my word for it.


The proof is in the numbers, in the results, and in what our customers say about us. Here's what this article is going to show you so you can feel assured that MUTU will get you the results you've been trying/wanting to get.
✅ The proven results that our customers get. 94% of women with diastasis recti reported an improvement after using MUTU System.
✅ Medical evidence and proven clinical benefits you're looking for in a program that needs to be safe, effective and proven.
✅ Hear from our 90k+ customers (mamas just like you) all over the world who answer 'Does MUTU System work?' They say YES and here are the results they've got, and so can you!


Does MUTU System work for:
Moms with older kids?
It's never too late to make a difference, strengthen your core and pelvic floor, and feel better inside and out. No matter where you are in your motherhood journey, MUTU is helping mothers of all ages to achieve the results they want.
C-section moms?
MUTU System is entirely suitable and beneficial for post-c section. The program is designed to help you to re-connect nerve pathways and regain sensitivity and tone around your scar site. MUTU exercises will make your core stronger and more stable (i.e. so that your core supports your back properly and without pain) and restore tone and function to your stomach muscles. However you gave birth, MUTU can help.
Does MUTU System work for severe core and pelvic floor dysfunction?
No matter how long you've been dealing with pelvic floor and core issues, MUTU can help. We have mamas who are 40+ years post-birth and they are achieving the results they want with our proven program.
MUTU can help you to re-establish connection post-op, once you've been cleared by your consultant or doctor. Strengthening your core muscles with a safe and medically recommended program will benefit your recovery.
Is MUTU safe for pregnancy or planning a pregnancy?
We have specific modifications for pregnancy within the MUTU System program. The best thing about MUTU is that you can pick it up at any stage of motherhood. Pre and postnatal health and fitness is what we do and we'll support you every step of the way.
Does MUTU System work for people who haven't had a baby?
Diastasis recti and pelvic floor dysfunction can affect all people, not just those who've carried a baby. This program, while aimed at postpartum women, can help anyone dealing with these problems.


Will you Actually Be Able to Stick to it?
We understand that in order to stick with something you need to feel supported, you need to know you're doing it right and you need to feel good about yourself while you do it. Here's how we help you to go through the program and stick to it:
Expertise on hand to guide you through
You will get access to MUTU Founder, Wendy every step of the way. Stuck on something? Got questions about your recovery? Post a message in your private support forum, Connect and she will give you the answer you need.
We hold you accountable so you stick to it
Everything is easier with a friend giving you a nudge to get on and stay on track. Your accountability texts and emails will motivate you to keep on going and also give you a reminder to get your MUTU on.
In-program journal and tracking
How good does it feel to tick something off as you complete it? Our MUTU journal and tracker keeps you on track and accountable throughout your MUTU journey, module by module.


Clinical Benefits of MUTU System
The results and success stories of our customers are at the heart of everything we do. But we also want to reassure you that MUTU really is the leading medically recommended online program for moms.
Where's the medical proof and evidence that MUTU System actually works and is safe for the issues you're dealing with right now?
Put simply… MUTU System is the most medically recommended postpartum exercise and recovery program.
MUTU System has been used in clinical studies, has ensured NHS physio patients have received care during Covid-19, and continues to be the go-to for midwives, physical therapists, plastic surgeons, and doctors to recommend to their patients.


You can go here to see where we outline exactly how the program is medically recommended by leaders in the industry. It also gives you the clinical data from a study conducted with over 900 women, the extensive digital app assessments we've passed, our partnership with the NHS during COVID-19, and more.
"The MUTU System program has met all compliance standards, and displays evidence of clinical benefits… including reduced risk of surgery, symptom improvement and mental well-being improvement" – ORCHA NHS DAQ assessment team
If you're looking for a program to help you with:
✅ Reduced risk of surgery
✅ Symptom improvement
✅ Mental wellbeing improvement
MUTU System actually works!
What Results Can You Expect?
We surveyed over 900 women who had followed the MUTU System program for 6 weeks or more. Here are the results: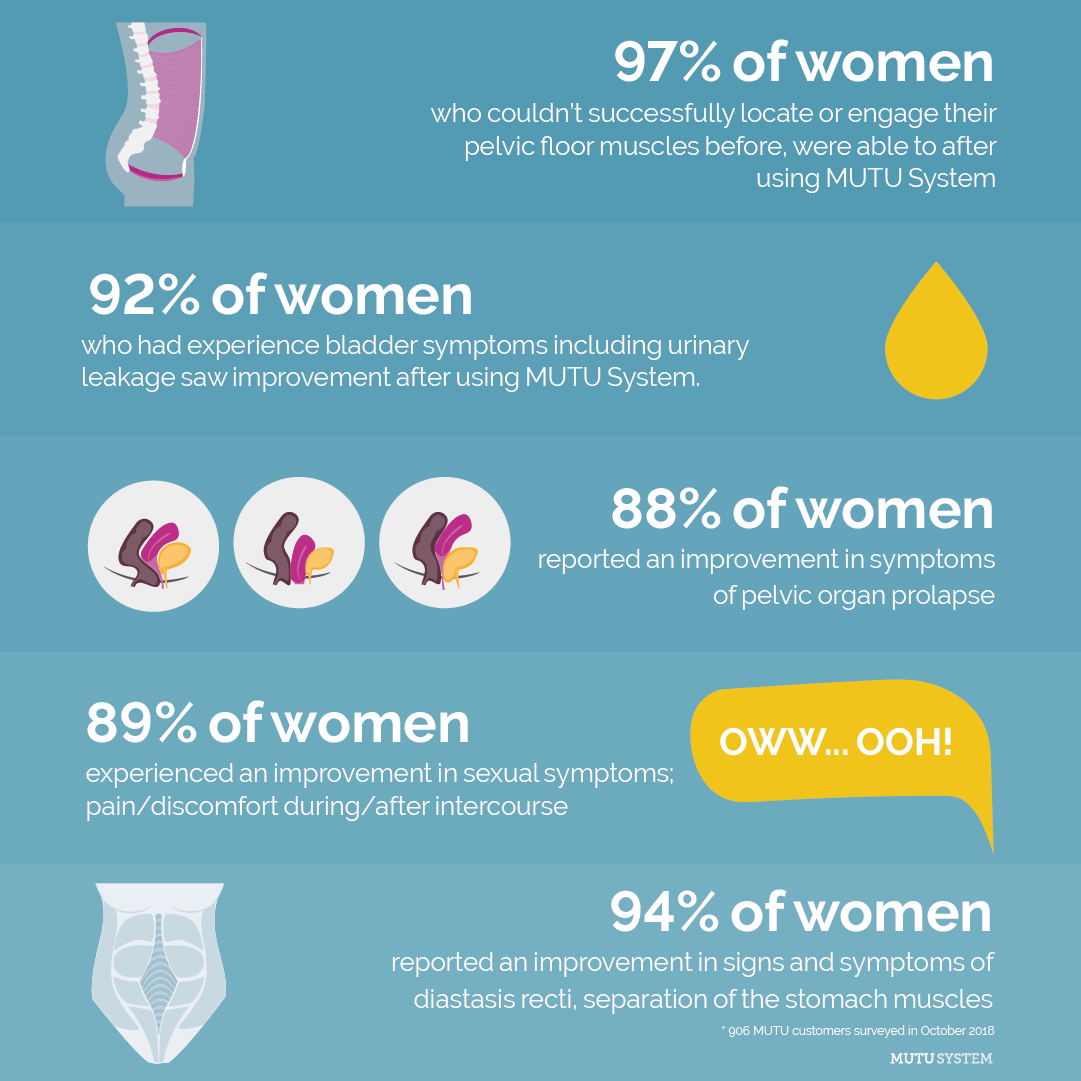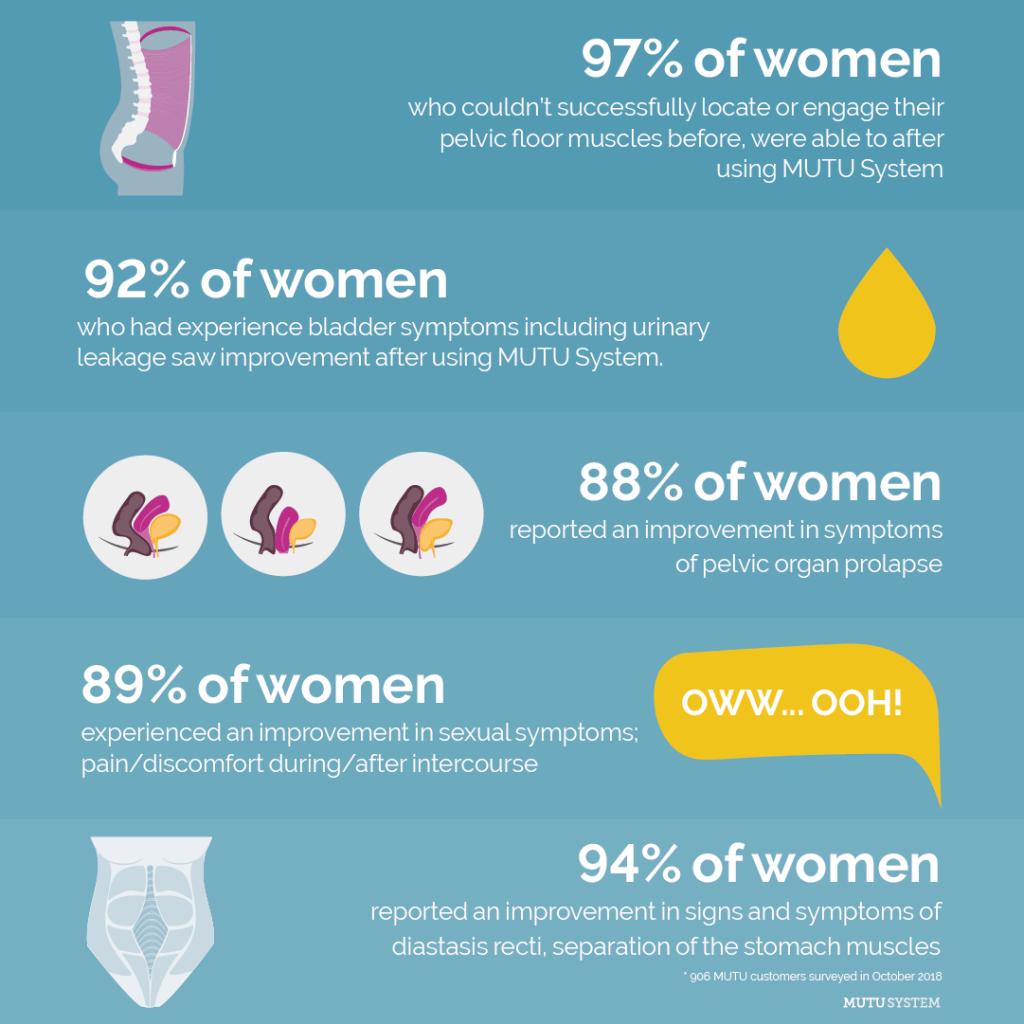 The Expertise Behind MUTU System
If you want help with postpartum recovery, healing a diastasis recti or strengthening your pelvic floor, then a generic personal trainer is not enough. You will want:
✅ specific postpartum specialist
✅ with recovery and fitness certifications from respected sources
✅ biomechanics expertise
✅ women's health or pelvic health specialities in fitness and/or physical therapy.
MUTU Founder and CEO Wendy Powell Dip PT, is a speaker, master trainer, author, and recognized global pioneer in postnatal recovery and exercise.
Wendy's expertise has helped over 90,000 women around the world feel better inside and out after having their babies.


Does MUTU System work? Who recommends it?
Evidence and research are hugely important. The 'gold standard' even, if a method, program or concept is to be proven or truly evidence-based. If evidence of outcomes is going to influence your decision (and it should), be certain it's good evidence.
Medical experts that deal with pelvic floor function, prolapse symptoms, painful sex or diastasis recti recommend MUTU System.
We have endorsements from specialist women's health and pelvic health PTs and Womens' Health Physiotherapists. From surgeons and plastic surgeons who specialise in abdominal and pelvic work, midwives and health professionals working with women's postnatal physical and mental health issues. You can see what the medical experts say about 'does MUTU System work?
"I see moms in my plastic surgery practice all the time who are just a few months out from delivery and looking to make their pregnant-appearing belly go down. My clinic always recommends that they start with non-surgical treatment before considering surgery, and Wendy's MUTU System is my go-to." – DR. ANITA KULKARNI MD
"I am a huge fan and advocate of MUTU System for all mummies, regardless of when they gave birth. Wendy Powell has provided an accessible and much-needed service in the fitness sector for postpartum women. The MUTU System covers fundamentals such as posture, breathing, core stability, and functional movement with a holistic twist incorporating nutrition and lifestyle advice. Best part is MUTU System is so affordable for women and a great adjunct to physiotherapy. I highly recommend every mummy invest in MUTU System to learn more about their bodies and how to keep their bodies strong and healthy after birth." – HEBA SHAHEED PT WHC
MUTU System reviews
Real people and their stories will always be the opinions we all trust the most. Did it work for them? Did they like it? Would they recommend it?
You can see objective customer reviews on Trustpilot or Facebook. The internet leaves nowhere for brands to hide – read the reviews and testimonials of MUTU customers by following the links above.
"MUTU Saved me, it literally saved me. I love the program and I cannot recommend it enough"
– MUTU Mama Charina
Does MUTU System work? Join for a free trial and see for yourself 🙂
So you have all the evidence you need to know if MUTU System actually works. It does, it's proven and… we even let you try it for 10 days for free. Cancel whenever you want to.
Ready to join over 90,000 other mamas in feeling better in your amazing body?