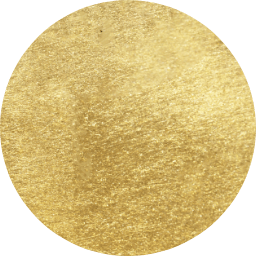 Do You Want Results You Can See And FEEL? You deserve to live pain-free, to banish unwanted core, back pain and pelvic floor symptoms, and to own control and confidence in your body.
Lori
MUTU is 100% worth it! It's cheaper than a trainer and more convenient. It can be started very soon after giving birth.
Vanessa
Intimacy was physically difficult and actually painful before I started the program. After a few weeks, my husband and I noticed that things had changed and it was no longer a painful barrier to overcome. I credit this to being introduced to my own pelvic floor. MUTU has given me back CONTROL and CONNECTION to my body.
Adoude
I was feeling so depressed and uncomfortable in my body and had zero confidence. After MUTU, I am feeling so great that I don't even have words to describe my joy
Crista
 Using MUTU throughout my whole pregnancy helped me recover even better and made postpartum even easier
Rhea
Feeling stronger in my core which has enabled me to enjoy other exercise and feel stronger and fitter all over! Oh, and I can sneeze without needing to cross my legs now.
Claudia
 I had a very painful c section recovery. My core was really weak and I had terrible back pain. With MUTU, I´m training again, feeling stronger every day, with a lot of energy to take care of my family. and the results are really visible.
Markea
My mood was so much better and the most important thing of all my 4 finger diastasis gap decreased to a 1 finger gap within a month
Assata
MUTU is short and effective. MUTU, thank you for sharing and caring and taking up a cause that is neglected and under-informed.
Starr
MUTU was the baby shower gift I didn't even know I needed. I highly recommend MUTU for the win!
Christina
I am so grateful for MUTU and have recommended it to all my pregnant mama friends. Thank you!
Laura
I used MUTU during my third pregnancy. I would truly recommend it to other mommies because I believe that the MUTU System is what helped me have an easy and fast delivery and recovery.
Tina
I've been postpartum for almost 33 years. I had severe back and neck pain, I peed every time I bent over or tried to squat. MUTU has helped me strengthen my core, thighs, pelvic floor, arms, back, and knees.

97% of women
who couldn't successfully locate or engage their pelvic floor muscles before, were able to after using MUTU System

92% of women
who had experienced bladder symptoms including urinary leakage saw improvement after using MUTU System

88% of women
suffering from symptoms of Pelvic Organ Prolapse reported improvement after using MUTU System

89% of women
who experienced pain or discomfort during or after sexual intercourse reported an improvement after doing MUTU System
Start your own MUTU System journey today and feel and see results for yourself in just 12 weeks