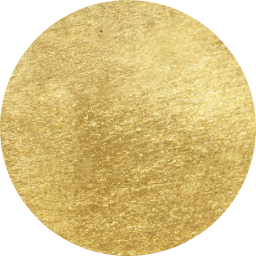 A stronger core, bladder control and confidence
Choose the best plan for you
Annual Payment
Save 60%
Following 10 Days free trial
You can cancel at any time before the end of the trial without being charged
12 month's access following free trial
£99/ year
Start my free trial now!
Monthly Subscription
Following 10 Days free trial
You can cancel at any time before the end of the trial without being charged
Monthly payments following Free Trial
£21/ month
Start my free trial now!
Designed to fit a busy Mum's life.
Recommended by NHS Women's Health Physios and GP's
Feel strong and confident in how your body looks, works, and feels.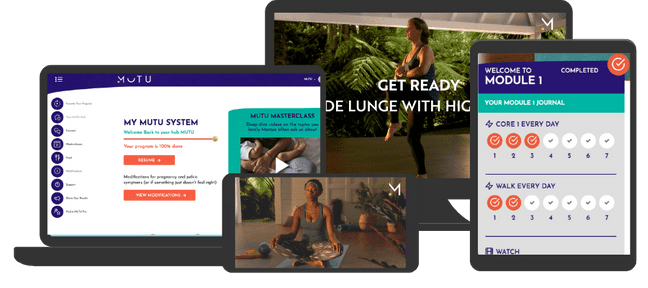 Videos, tracking and community support all on a secure, private platform that sits on your mobile home screen with your other apps
Recommended by NHS Women's Health physiotherapists, Urology surgeons and GPs, and approved by NHS Digital. Feel safe knowing you're in expert hands.
Evidence-based, easy-to-follow videos that take just 12 minutes a day. We guide you breath by breath so it works – finally, all those vague tips to 'do kegels' or 'engage your core' make sense.
Safe progression to more challenging exercise and movement. MUTU Intensive workouts are designed to work for you – sweat as much or as little as you want to!
Expert support and guidance. Ask Wendy anything in our secure community forum – no bots, no AI, just personal answers to your questions. You're not alone. The MUTU community of other Mums is here too to support and celebrate you.
Clear instruction and modifications for pelvic floor issues, pelvic organ prolapse and pregnancy. The exercises are gentle and safe… with clear guidance on when to progress safely to more intensity.
MUTU will never make you feel like you're not good enough, that you're not going fast enough, or working out often or hard enough.
Inclusive, judgment-free expert support, and no such thing as TMI!
Add the app to your mobile phone
Watch to find out if MUTU is for you!
What you get with MUTU System
Your Personalised MUTU Hub – on your home screen and ready to go when you are
Drop the icon on your phone or tablet home screen or access from your laptop, and you'll be logged right back into the Hub to continue your journey 
The MUTU Core Phases
Proven and NHS-recommended MUTU core and pelvic floor exercise videos to reconnect, heal and strengthen your core and heal Diastats Recti. Each Core Phase will guide and instruct you breath-by-breath in real-time. So you know you're doing it right every time and getting results. MUTU Core is the 'secret sauce' of MUTU!
The MUTU Intensive Phases
Clearly instructed videos of no-impact, but high-intensity, whole body, super-efficient workouts to strengthen and shape.
Safe for pre and postnatal Mums, however long ago you had your baby.
Modifications to ramp it up or ramp it down. However gentle or intensive you want to go – MUTU workouts work for you.
Workouts are around 20 minutes long, to fit in 3 times a week… or as often as you like!
Full expert support
For those 'am I doing it right?' moments. MUTU Founder Wendy is on hand to guide, reassure, advise and keep you motivated and inspired during your journey. No bots or AI this is personal, human expert support.
Private online global community
Connect personally with thousands of other MUTU Mamas, in our exclusive, secure forum. This community has got your back every step of the way.
Alignment Masterclass video
How you sit and stand during pregnancy and beyond affects pelvic floor function! Clear demos and instruction on how to adjust your posture for optimal core and pelvic core preparation, recovery, and function. 
Pregnancy Modifications
During pregnancy, we understand that you and your baby's comfort is the number one priority. We'll help you to modify each exercise or movement as and when you need to to feel as comfortable, confident, and safe as possible.
Masterclasses for extra help when you need it
You feeling empowered and prepared is our priority. Deep dives and bonus content on techniques and troubleshooting to ensure you move through motherhood with confidence.
Prolapse and pelvic symptoms modifications
Dealing with prolapse can feel overwhelming but you're in the right place. We've got you covered with specially tailored modifications to help you to recover, banish symptoms and even avoid surgery. 
Personal online tracker and program hub
Because who doesn't love checking off a list? Your personal online tracker will help you to keep yourself accountable. Updates in real-time in your personal hub which remembers your progress every time you log in.
Food Guide
No diets, no rules, no restricting or going hungry. Just real nutritional know-how to help you feel healthier, balance your hormones, give you more energy and prepare and strengthen your body. MUTU Food is about feeling better in your body pre and postnatal. 
Medical resources and specialist referral links
If you need a medical or specialist referral, we know where to point you. Additional links to the medical education, research, and expert information you need, from credible and trusted medical sources and professionals, both NHS and private.
Choose the best plan for you
Annual Payment
Save 60%
Following 10 Days free trial
You can cancel at any time before the end of the trial without being charged
12 month's access following free trial
£99/ year
Start my free trial now!
Monthly Subscription
Following 10 Days free trial
You can cancel at any time before the end of the trial without being charged
Monthly payments following Free Trial
£21/ month
Start my free trial now!
Your Free Trial and Payment Plan Explained
You get 10 days Free Trial on either payment option. We will take payment details on sign-up, and your payment method will be charged after your free trial unless you cancel during the trial period. You may cancel at any time during the trial period, and no payment will be taken.
You will have access during the Free Trial to the first 4 Modules of the MUTU programme, as well as the support forum, and selected bonus content. The remainder of the programme will be locked until payment is made. There are 12 Modules altogether.
The monthly subscription is a recurring charge unless or until cancelled. The Annual Payment is a one-time payment. We will remind you when your membership is due to expire, but we *will not* automatically charge your card after 12 months.
You can view our full terms of sale here.