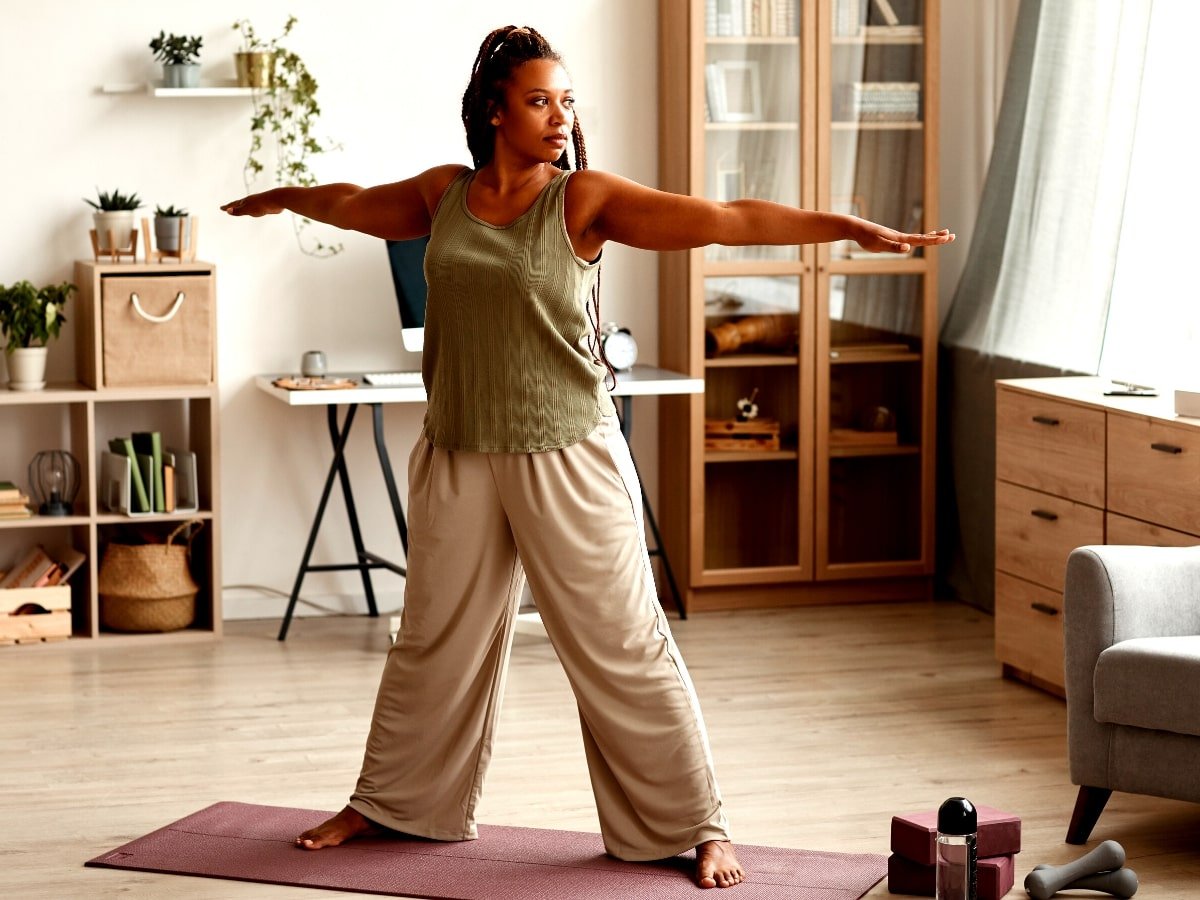 Did you know that how you sit, stand and move affects your pelvic floor? Pelvic floor and posture are connected. Improving your posture can improve butt and pelvic floor tone as well as reduce lower back pain.
Pelvic floor and posture – start here
Start by 'backing up' your weight as you stand. This means when you're standing, your weight should be through your heels, not the balls of your feet. You should be able to lift your toes and your butt should curve out. I've said it before: don't tuck your bum! You won't be able to do this if you're wearing shoes with any heel though so try it barefoot.


Drop your shoulders, drop your ribs (that means don't stick your chest out). All these things are small adjustments related to how your core is able to function. Biomechanics and alignment are lifestyle habits we have established all ur lives. But just noticing how our body is 'stacked on itself' helps us to move and function more freely.
How posture affects your pelvic floor
If your butt your tailbone is tucked underneath you, this kinda 'flattens' your bum. Your glutes aren't activating terribly effectively. By shortening the distance from your tailbone n this positon, to your plevc noe at the front, you have shotened and contra ted your plevci floor muscels. They xan;t functon and work optimally unless they work through a full rnage of motion.
So unclench your buns, untuck, and let your pelvic floor release as well as contract.