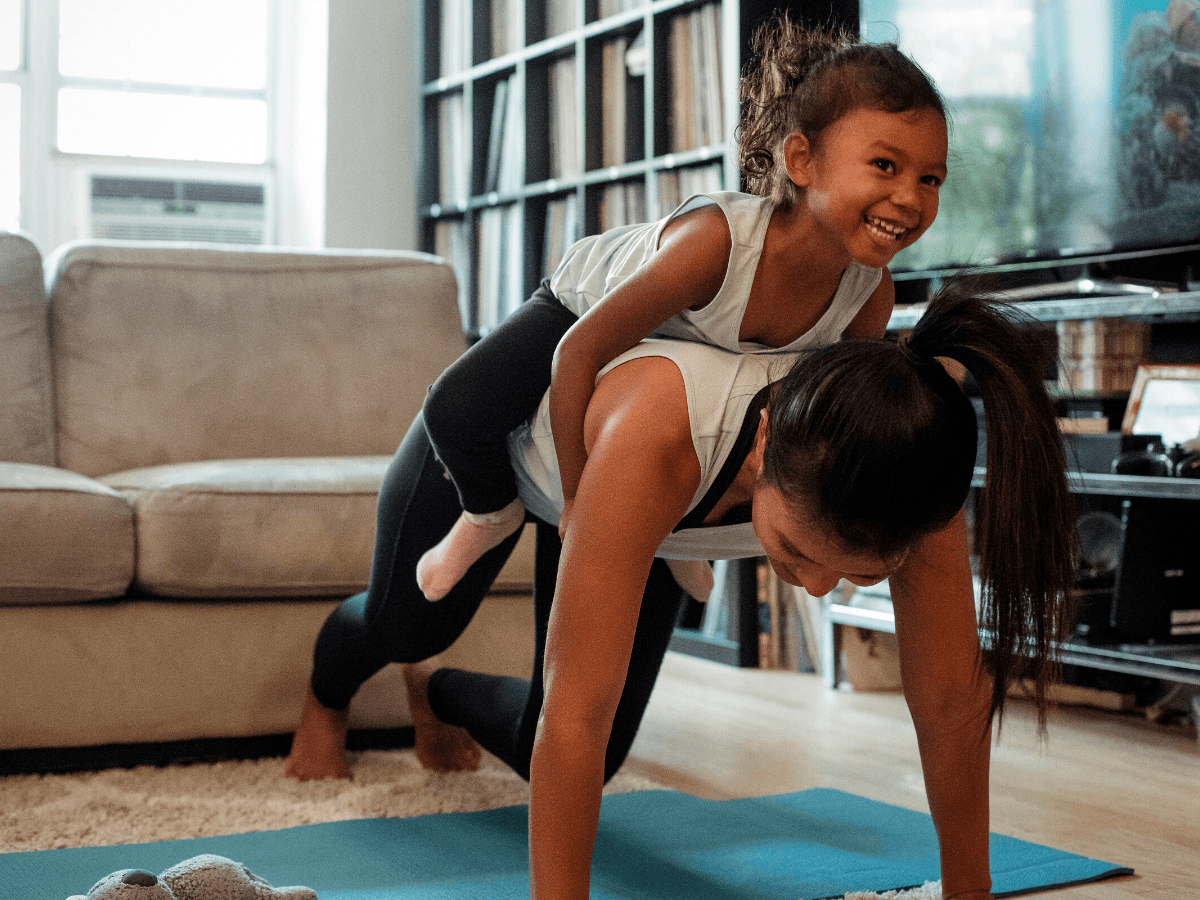 Recovering from a birth requires patience, care, and understanding of the healing process. If you've given birth via caesarean, it's important to remember that your body needs time to heal and regain strength after this major abdominal surgery.
While postpartum weight loss may be a goal for many new moms, it's essential to approach it in a safe and empowering way that considers your individual circumstances. If you've had a caesarean birth and are considering weight loss, here are some important things to know.
How much should I rest before beginning to lose weight after a c-section?
After a caesarean birth, it's crucial to prioritise your recovery and give your body time to heal. The recovery process typically takes longer compared to a vaginal birth. This is completely normal. Consult with your healthcare provider for specific recommendations on when it's safe to start focusing on weight loss.
Proper care of your caesarean incision is vital to your postpartum weight loss journey. Follow your healthcare provider's instructions regarding wound care, keeping the incision clean and dry, and avoiding activities that may put strain on the incision area. Improper care is likely to push off your ability to recover and lose any weight for weeks or even months.
Learn more about adding postpartum fitness into your routine safely after birth.
How do I start to exercise for weight loss after a caesarean?
Begin with gentle movements and slowly increase the intensity and duration of your physical activity as your body heals. Walking is an excellent low-impact exercise to start with. When you feel ready and have gotten the go-ahead from your physician or midwife, you can begin to gradually add more intensity to your workout routines.  Learn more about exercising after c-section.
Should I wear a belly binder?
There are different types of postpartum belly binders on the market. Generally, MUTU doesn't advocate for new mums to practise belly binding to 'fix' common issues in recovery.
However, gentle binding can be beneficial for comfort and stability in the early days or weeks following childbirth and your care provider might recommend one following a c-section. Just keep in mind that it will not heal your diastasis recti or directly lead to weight loss. 
Instead, we focus more on trying to restore stability, strength and aesthetics, correct engagement and function of the entire core and pelvic floor for care and weight loss at MUTU.
Is it okay to diet after a c-section?
Unless advised by your health care provider for a specific reason, it's probably not a good idea to start dieting just after birth. This is particularly true if you are recovering from caesarean surgery. 
This is because c-sections are major surgery and require the rest, nutrition, and care of any other major surgery. Add to that the energy needs of taking care of a baby so soon after recovery and for some, the caloric requirements of breastfeeding.
Eating when you're hungry, drinking water when you're thirsty, and listening to your body's caloric needs can go a long way in getting your body recovered enough to start losing weight. 
Can I do anything for weight loss after caesarean?
YES! Just because you're recovering doesn't mean you have to be immobile. In fact, it's pretty critical you get up and move around a bit for your mental and physical well-being after a caesarean. You may not see the pounds dropping from walking 10 minutes a day and doing breathing exercises, but it's setting a great foundation for when you are cleared and ready to work out more intensely. 
You can also practise reaching for sustaining and nutritious snacks and meals over getting in the habit of eating more processed foods in postpartum. Our food system and busy society make it much easier to eat junk than eat well. Oh, and with a newborn! Way too easy to snack on treats and chips. If you can get in the rhythm of munching on things like fruits, veg, hard cheeses, nut butters, yoghourt, finger sandwiches, and the like, it might prime you toward keeping up with a healthy diet when preschool, PTA meetings, sports leagues, going back to work, and all the other parenting things hit hard.
Be gentle with yourself! No one needs to squeeze into their skinny jeans days after a c-section.