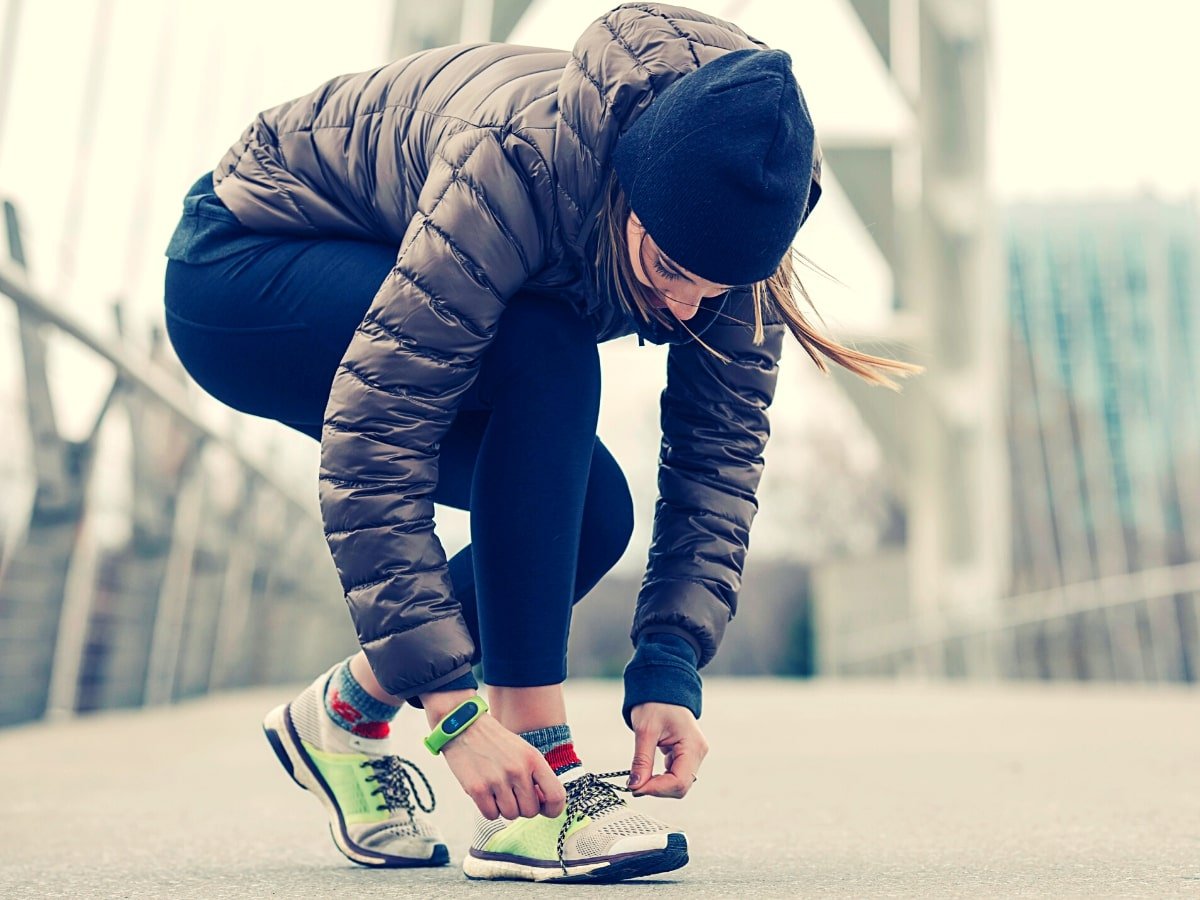 OK so the idea of 'barefoot' and Winter don't gel so well… 🥶 What do we actually mean when talk about a guide to winter barefoot shoes?
(Ps looking for Summer ☀️ barefoot shoes? Go here)
The key characteristics of the shoe we want are that it is zero drop (no raised heel), has a wide toebox (room for your toes to wiggle and spread) and that the sole is flexible. True 'barefoot' means thin and flexible, but hey, it's cold so… we also want waterproof and we want warm.
Alignment, barefoot or minimal shoes and posture is a big part of core and pelvic floor health. So here's the Team MUTU Winter guide to barefoot shoes and boots.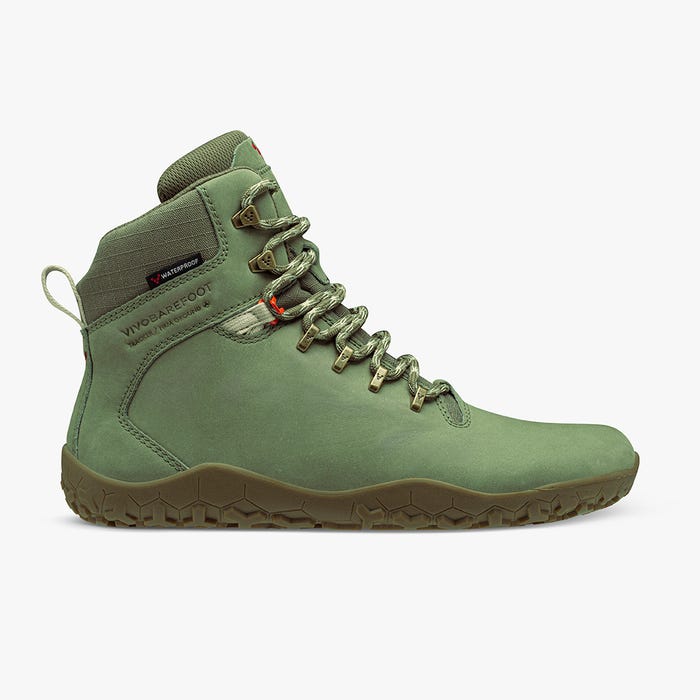 Vivobarefoot
No guide to barefoot shoes or boots would be complete without Vivo's… and we even have an exclusive discount code for you too (use MUTUSYSTEMS10 at checkout for 10% off).
The Vivobarefoot Tracker range comes in various styles and colours, its waterproof, insanely comfy and tough. It's also wide, flexible and though the soles are thin, you can get remove-able thermal insoles to stay cosy.
Get 10% off VIVOBAREFOOT shoes with our special code MUTUSYSTEMS10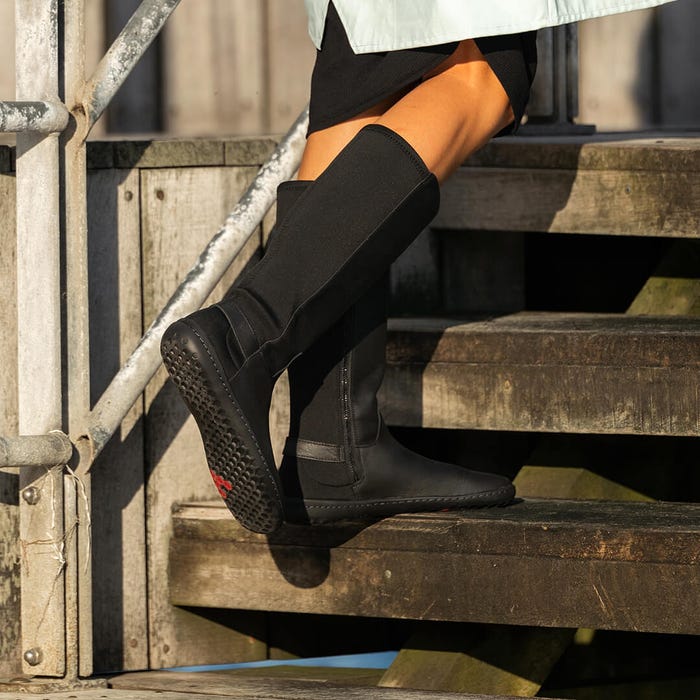 Theres also the more urban style Gobi boot or the classic riding boot style Ryder. Weatherproof, super comfortable, wide and flexible, and also with thermal insole options. Did someone say weatherproof and stylish?!
Vivobarefoot have a huge range of sports shoes and sandals too, as well as a Vegan range. One of the pioneers and a great barefoot brand.
XERO Shoes
Team MUTU have been longtime fans of Xero sandals and warm weather shoes, but the relatively recent closed shoes and boots are fabulous too.
Our absolute favourite has to be the Alpine Women's Snow Boot – super cosy, water resistant, warm and very light. Definitely more a snow boot than a very-heavy-rain boot, stylish and snug. Xero do a few winter boots now, worth checking out!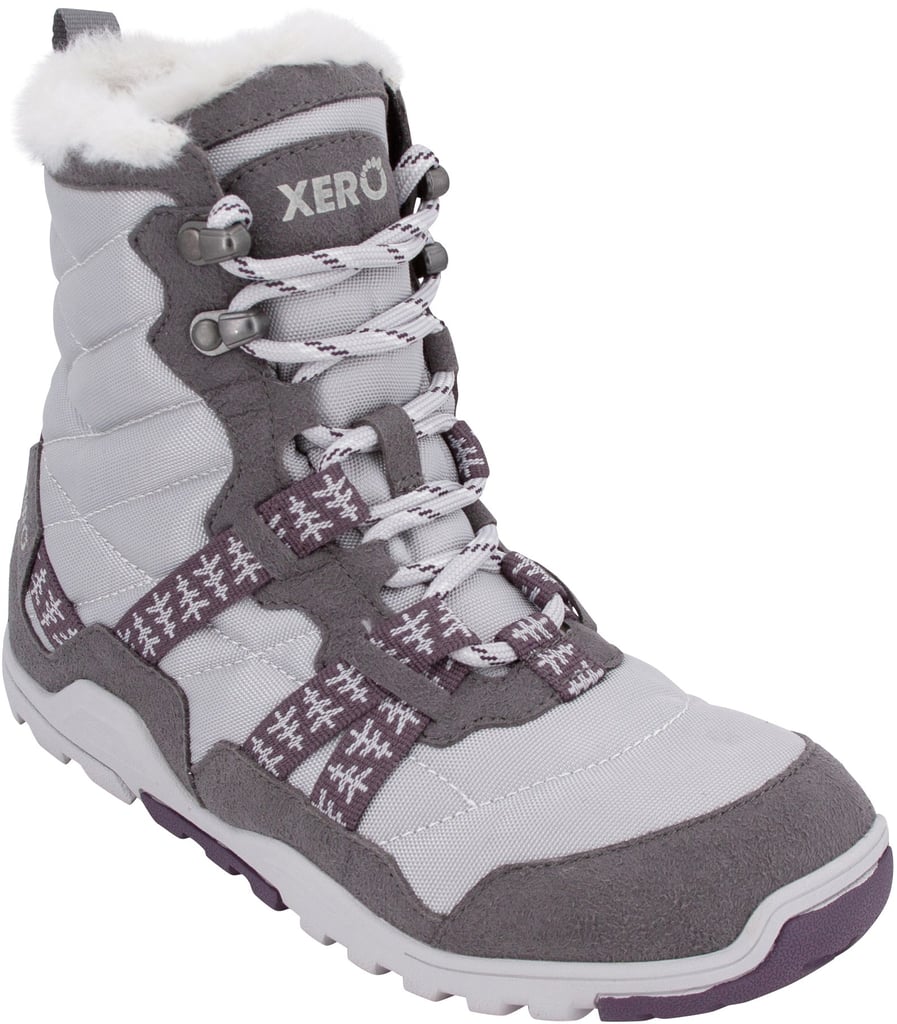 Lems
A Winter guide to barefoot shoes and boots also has to include Lems – their Boulder boot is a classic. Light, flexible, zero drop and with a wide toebox, these classic casual boots are waterproof, warm and comfortable.
The Lems Boulder boot comes in a few colors and styles, as well as vegan options. Lems do a great range of cool sneakers and casual shoes too – worth checking out!
Winter guide to staying warm in barefoot shoes and boots
Thinner soles and reduced cushioning can mean less insulation and chillier toes! So be sure to look for thermal or sheepskin insoles, and warm socks like merino wool. The lower sole rise also means your uppers are closer to the ground (snow or puddles) so be sure to look after your boots and keep them regularly treated to stay waterproof.
Not quite ready to go barefoot?
'Transitional' shoes retain the key features required for walking in good alignment: a wide toe box, zero drop, flexible and light. But they offer more cushioning and support where you need it. Our Team MUTU favorite brand for running shoes, sneakers and boots with a well padded zero drop sole is Altra. Check out the Women's Lone Peak All Weather mid-rise boot for a boot that checks all the transitional boxes.
Hope you found our Winter guide to barefoot shoes useful! We'll try to keep updating it for you. And please be aware that some of the above links are affiliate links which means you still get a great deal but we earn a small commission for recommending them. Thanks!