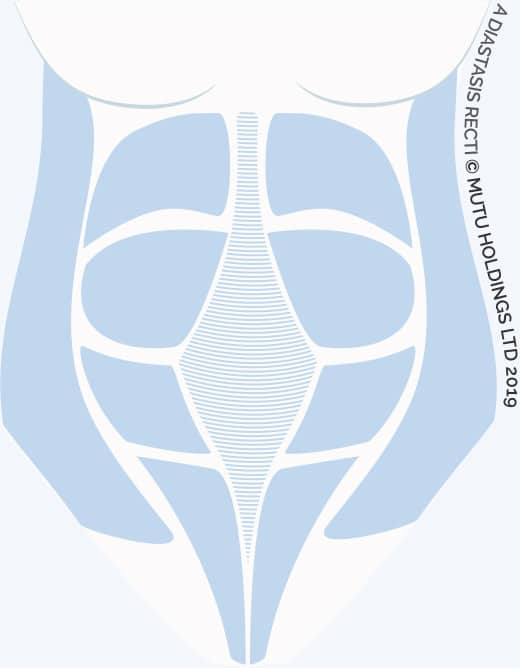 Our diastasis recti infographic gives you the lowdown on what you need to know about abdominal separation or DR.
Diastasis recti is the widening of the gap between the 2 sides of the Rectus Abdominis muscle. The split occurs at the Linea Alba, the mid-line collagen structures of connective tissue at the front of your abdomen.
AKA: DR, diastasis, 'Divarication of the Recti', DRA or 'Rectus Divarication'.
Totally normal, very common and not 'an injury'. You can have a perfectly functional core and still have a small gap.
Feel free to share our diastasis recti infographic (in its original form, credited, obvs 😉 )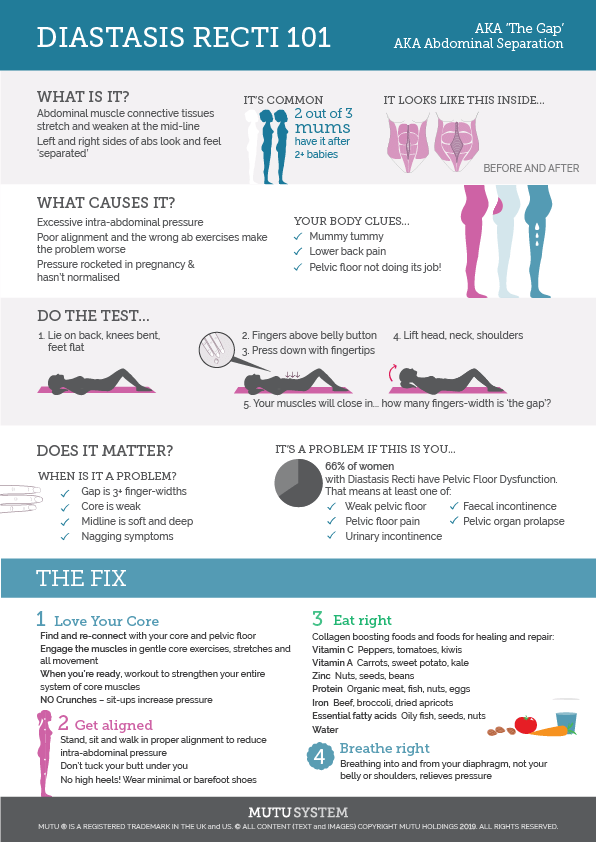 MUTU is world recognised and medically proven in hospital-run trials as well as by tens of thousands of customers to heal diastasis. We've got you.
More Diastasis Resources
What is diastasis recti, what does it look like, how do you know if you have it? 
What causes it and what actually happens to your abs?
A test for diastasis recti you can do at home.
What diastasis recti exercises should you do or avoid and how long for?
Are crunches bad for DR?
Can you heal a diastasis years later?
When is it considered serious or in need of surgery?
And what about diastasis during pregnancy?